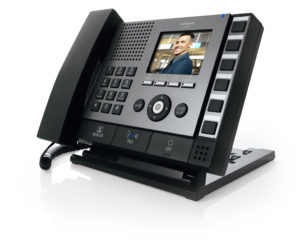 Aiphone's IX network intercom system has been successfully integrated with the Lenel OnGuard security management software platform.
The Aiphone IX system provides users with a scalable communication and security system which offers the opportunity to mix and match a large number of door intercom and master stations, to match specific project requirements. Offering video entry security, internal communication, emergency stations and paging, the IX system is elevated above other intercom systems currently available for large scale installations, by the ease at which it can be integrated with ONVIF compliant IP network cameras and third-party Access Control systems.
Seamless integration

Integration with the Intercom module of Lenel OnGuard means that users can place calls to door stations via the OnGuard Map View or Status Tree. They can also access a wide range of other features and functions of the IX system via the OnGuard graphical user interface. These include visibility of calls made, ended and unanswered, paging, door release, status reports and system health checks.
"As a stand-alone system, the IX system offers a powerful, feature-rich intercom and security system which is an ideal solution for any type of application involving multiple locations such as airports, education campuses, railway stations and parking facilities," said Wyatt Taylor, Sales Manager of Aiphone UK Ltd. "We appreciate that users are looking to achieve maximum advantage from their security systems and this needs to be achieved via an integrated approach. By working closely with Lenel, we have therefore made it possible for our mutual customers to utilise our IX system within the context of a full suite of security management technologies tailored to their specific requirements."